Whether you are a food enthusiast or just looking for a savory meal, make sure to check out these celebrity chef inspired airport restaurants. Their vast menu coupled with their rich flavors will make these places a must visit for any passenger.
Rick Bayless- Chicago, Illinois (ORD)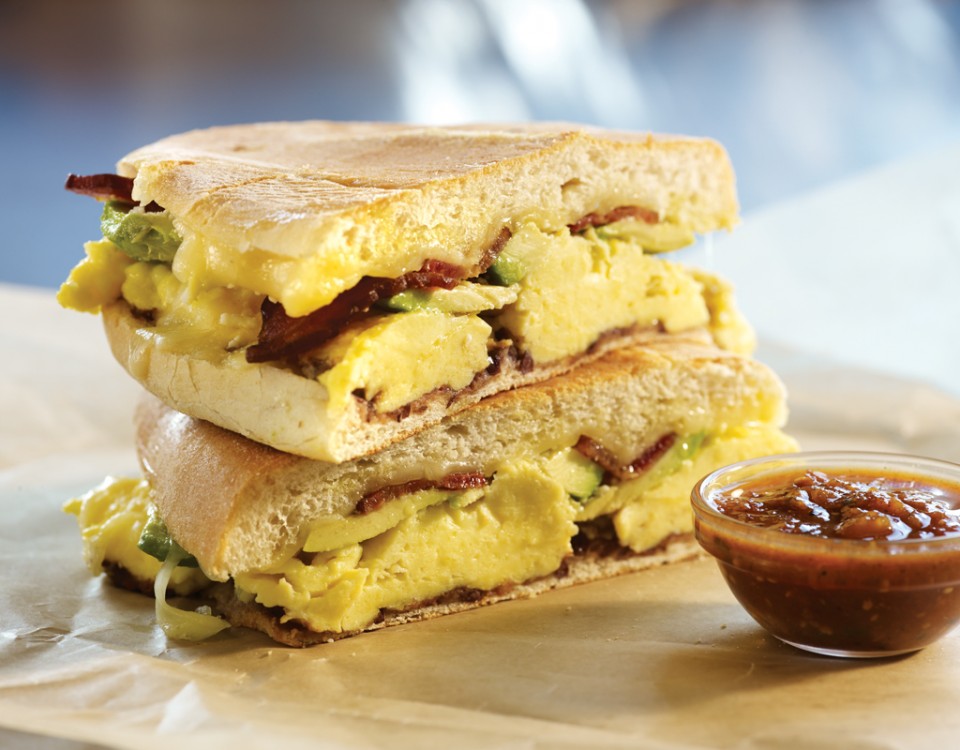 Consistently regarded as one of the best Mexican airport restaurants in the country, Tortas Frontera by Celebrity chef Rick Bayless never fails to disappoint. From the warm flavor of authentic chicken tortilla soup, to the savory freshness of the chipotle chicken, roasted mushroom, and pepito tortas, this is a spot you should not miss. Nobody likes that guy on the airplane with a sloppy bag of food; this Mexican meal is packed into a savory sandwich so it won't mess up your hands or relationship with your seat mates.
Insider Tip: For a longer layover, enjoy the full Mexican experience by pairing the Pepito torta and the poblano corn chowder. Dip the torta in the chowder and let your taste buds take off.
Jamie Oliver- New York, New York (LGA)
If you're a fan of celebrity chef Jamie Oliver, you're in luck. He has four separate food venues in the airport, so there are ample opportunities to chow down Jamie-style. There's a coffee truck right at check in to start your journey off on a caffenieted track, or a bakery with gourmet cakes and freshly baked pizza all packed and ready to travel with you. If you have a bit more time, sit down at Jamie's Italian, where antipasti like cured meat plates and seasonal vegetables precedeclassic dishes a la Osso Buco, Lamb Chops Scottaditto, and Crab Spaghettini.
Insider Tip: Grab a British-style handmade hot dog inside Jamie's Union Jacks. Try the Dirty Dog with pulled pork, barbeque sauce and crackling!
Roger Mooking- Toronto, Ontario (YYZ)
Brand spanking new restaurant Twist brings healthy flavors from celebrity chef, tv host, and cookbook author Roger Mooking. The restaurant will focus on gluten free, vegetarian, and sustainable options, and will source many ingredients from local Canandian suppliers. While the ingredients may be local, the flavors are bold and exotic, as in the Fried Chicken made with Japanese spices and Thai-influences crispy herbs.
Insider Tip: Indulge in the Splat Scones, made with Devonshire cream, lavendar honey, and peameal bacon.
Mike Isabella- Washington D.C (DCA)
A sister restaurant to Mike Isabella's Kapnos in Washington, D.C., Kapnos Taverna serves classic and coastal-inspired Greek dishes at Ronald Regan Washington National Airport (DCA). The restaurant has classic traditional takes on the ancient cuisine alongside some of the biggest hits from Isabella's modern ode to Northern Greece. Savor your taste buds on split roasted meats, Greek meze and seafood towers from the Greek Islands while you wait through your next layover.
Insider Tip: Enjoy classical liquid offerings that feature a Greek-heavy wine list and Mediterranean-inspired cocktails by Mike Isabella Concepts beverage director, Taha Ismail.